Featured Exhibit: Out and About by Lynn Lull
March 6-31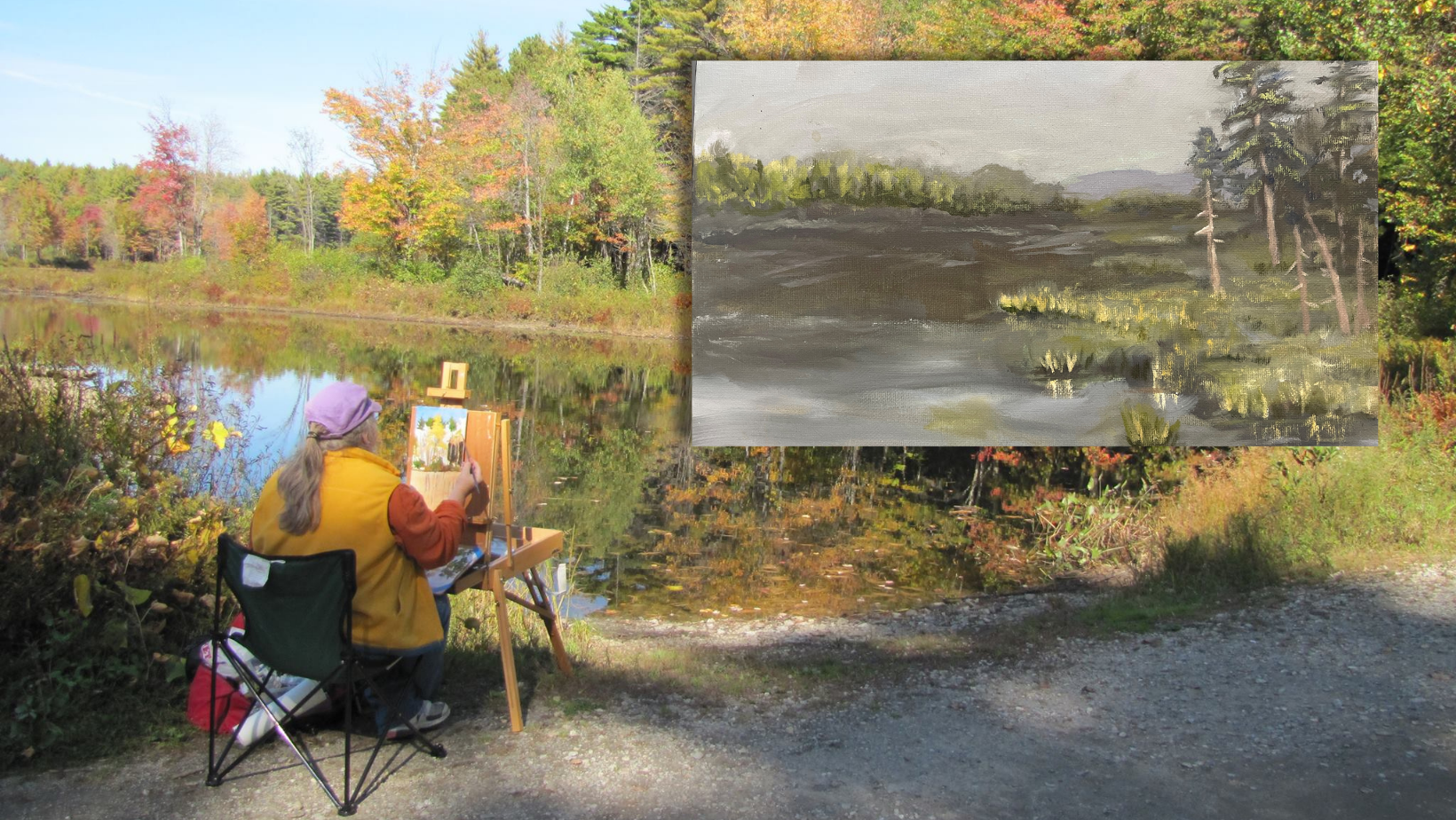 Lyn is a life long resident of Bow, NH with deep New England roots. Wandering around New England from the mountains to the seacoast provides a plethora of inspiration for her works in oil watercolors and graphite. Lynis also an avid gardener. Her gardens provide subjects for paintings, as well as the dinner table, as do the objects from her antique and collectibles collections.
Lyn began drawing and painting at an early age. She continually works to improve her skills with classes and workshops, including artists Elizabeth Johansson and Thomas Kegler. Growing up in New England, Lyn was influenced by the Hudson River Valley and White Mountain groups as well as many contemporary artists such as Robert Bateman. They have helped her to develop her contemporary realistic painting style.
---
Become a Featured Artist!
If you are interested in being a Featured Artist in the Gallery, contact Amelia at amelia@bakerfreelib.org
View Our Exhibit Policy HERE.
---
The Gallery
The Gallery is a space where we are proud to promote community artists and their work. With ample display space and an open floor plan for added tables, The Gallery can accomodate any size exhibits and art mediums.
The adjacent 1914 Room is an elegant space for Artist Meet & Greets,Talks, and Demonstrations.
---