Getting Started
Guide from the Coalition for Responsible Education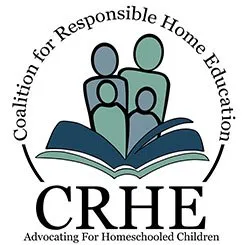 ---
Free Online Resources
Homeschool with Hoopla: a collection of free eBooks accessible through Hoopla, a free service provided from the library. Use your library card to log in!
Khan Academy: has a long standing reputation as a quality resource in the homeschooling community
Easy Peasy All in One Homeschool: a free, Christian cirriculum created by homeschooling parents for homeschooling parents.
Ambleside Online: a free, Charlotte Mason-style, Christian-based homeschool cirriculum with a long standing reputation.
Scholastic Learn at Home: features two weeks worth of daily activities and projects including science, math, ELA and social studies.
Smithsonian Learning Lab: the institution offers images, texts, videos, audio recordings, and activites featuring its collection of over 1,000 artifacts
Chrome Music Lab: enables students to explore music and its connection to math, science and art.
Bedtime Math: daily activities and games helping kids learn how to use math naturally in their everyday lives.
For Nature Study
National Geographic
NatGeo Kids
The Handbook of Nature Study
U.S. Forest Service
Blossom and Root
Free Printables
Enchanted Learning
Teachers Pay Teachers (offers free and paid printables)
Free Homeschool Deals
Freedom Homeschooling
---
National Home Education Research Institute
Current Research Database on Homeschooling, Home-Based Education, Unschooling & Deschooling
NHERI conducts homeschooling research and educates the public concerning the findings of all related research. Visit National Home Education Research Institute by clicking here.
---