Summer Reading Begins June 17!
This year's theme, Oceans of Possibilities, explores ocean ecosystems and marine animals.
To sign-up for Summer Reading, choose your program below!
Registration begins on Friday, June 17.
Once you've signed up for the Summer Reading program, you can either visit the library to pick up paper copies of your reading record or Bingo card, or download and print your own copies from home! Links are provided for all of our printables below.
---
Printables
Junior Program (For Ages 0-5):
Oceans of Possibilities (For Grades K-6):
Book Bingo (For Teens and Adults):
---
Events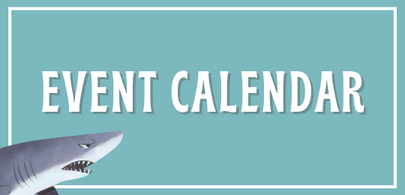 Visit our event calendar to see the full summer line-up,
and to sign-up for any programs requiring registration.
Kick-off Party Featuring Miss Julieann Hartley
Friday, June 17 | 4 - 6 PM
Enjoy a live concert from children's musician Miss Julieann, a Parents' Choice award-winning music therapist from Hooksett, NH. This interactive one-hour show, beginning at 5PM, will engage the creativity of children, while also working to support the development of language and attention skills for young listeners. Be prepared to wiggle and move! Part of the library's Summer Reading Kick-off Party. All ages welcome; registration is not required.
*Stop by the library as early as 4PM to sign-up for the Summer Reading Program, register for your favorite events, and take part in games and activities as part of our Pirate Party!
Ice Cream Party Featuring Mike The Bubble Man!
Saturday, August 13 | 11AM - 12:30PM
Celebrate the end of summer! Enjoy the magic and wonder of bubbles with an interactive live show from Mike the Bubble Man which includes music, comedy, audience participation and plenty of bubbles. After the show, reward yourself for completing the Summer Reading Program with a trip to our Ice Cream Sundae Bar! Ice cream and toppings will be provided by the library. All ages welcome; registration is not required.
---
Take-Home and Drop-In Programs
Take-Home Craft Kits
Available Mondays at 10:00AM, June 20 - August 8
Take part in a new ocean-themed craft every week! Each kit will include supplies and instructions for one craft project. New kits will be available every Monday on a first-come, first-serve basis, and available for pick-up any time the library is open.
Family Storytime
Tuesdays at 10:30AM, June 21 - August 9
Every week, we'll explore the world of water through stories and songs, and engage in literacy activities designed to spark your child's imagination. Each storytime ends with plenty of open play time, allowing children and their caregivers to meet and socialize. Simple crafts and sensory activities will also be provided at select sessions. All ages welcome!
Young Writers Club
Thursdays at 3:00PM, June 30, July 7, 14 & 21
This summer, the library will assemble a collection of stories, comics and poems, all created by you! Each participant will have the opportunity to contribute an original story, poem, or comic, complete with illustrations, which will be bound into a book and added to the library's shelves at the end of summer.
Work on your project from home, or join us on select Thursday afternoons at the Young Writers Club, where we'll share what we're working on and explore games and activities designed to get us writing. Attend meetings as often as you like, or complete your entire project from home! To be included in the final book, completed projects must be submitted to the library by July 30. Binding will be done by The New Hampshire Bindery of Bow.
The Young Writers Club is ideal for students entering Grades 4 and up, or for those reading and writing at those grade levels. However, interested writers of any age are invited to contribute a project.
Summer Movie Matinees
Fridays at 1:00PM | June 24 - August 5
Families can enjoy free movie matinees at the library, every Friday afternoon at 1PM. Refreshments and popcorn will be provided. Stay tuned for a full list of movie titles, ratings and descriptions. We'll kick things off on Friday, June 24 with Disney and Pixar's Luca!
Special Events for Children
*These events require registration in order to reserve your spot.
Glow-in-the-Dark Nights
Wednesday, June 22 | 5:30 - 7:00PM (Ages 3-7)
Wednesday, July 13 | 5:30 - 7:00PM (Ages 8+)
Explore the beauty of bio-luminescence with a night full of glowing games, crafts and activities! This black-lit party will be bursting with color, and include glowing face and body paint for young children and tweens. Registration is required. This program will be offered twice to accommodate different age groups; ages 3-7 on June 22, and ages 8 and up on July 13. Please register your child for the appropriate session.
Young Writers Workshop with Erin Bowman
Tuesday, June 28 | 4:00 - 5:00 PM
Need some inspiration for your writing project? Celebrated local author Erin Bowman will present a creative writing workshop for young writers, focused on finding inspiration and writing from the heart! Participants will complete writing exercises, learn how to give and receive constructive feedback, and discover the ins-and-outs of crafting an engaging story. This workshop is designed for aspiring writers entering Grades 4 and up, and space is limited. Please register to reserve your spot.
Whales & Seals with UNH Extension
Thursday, July 28 | 4:00 - 5:00 PM
An exploration of whales and seals with the University of New Hampshire's Extension Program! A marine docent will visit the library to teach us about these aquatic creatures, including what they eat and how they stay warm. Hands-on, interactive activities will be included. Registration is required. This program is recommended for children entering grades K-3.
---
Special Events for Adults
*These events require registration in order to reserve your spot.
Feasting from the New England Seaside
Monday, June 27 | 6:30PM (Virtual)
The shorelines of New England offer an amazing variety of fresh seafood. In this virtual cooking class, chef Liz Barbour of The Creative Feast will share her tips for buying, storing, and preparing seafood at home. Liz will then demonstrate two recipes for you and your family to enjoy. Registration is required through our online calendar.

The Finest Hours: Author Discussion with Michael Tougias
Monday, July 11 | 6:30PM (Virtual)
New York Times bestselling author Michael Tougias gives a virtual presentation on his book The Finest Hours: The True Story of the U.S. Coast Guard's Most Daring Sea Rescue. This program is free, open to all, and sponsored by the New Hampshire Humanities Council. Registration is required through our online calendar.

Homer's Odysseus: Performed by Sebastian Lockwood
Wednesday, July 20 | 6:00PM (In-Person
Using well-known scenes from Homer's The Odyssey, Sebastian Lockwood delivers the passion and intensity of the great epic. The following Q&A focuses on translations and the storytelling techniques used by Homer. This is an in-person event sponsored by the New Hampshire Humanities Council. Registration is required through our online calendar.
---
Prizes
Ages 0-12
Junior Program:
All pre-readers who complete at least fifteen activities in the Junior Program will win a free board book. Stop by the library at any time during the summer to choose yours!
Oceans of Possibilities (Grades K-6):
Weekly Raffle: We will draw one raffle winner from each grade, every single week. Raffle winners will have their choice of prizes from anything available in this year's Summer Reading store, The Treasure Trove. Available prizes include Summer Reading T-shirts, book bags, and a wide assortment of books and stuffed animals! The more reading you do, the more raffle tickets you'll earn.
Goal Prize: K-6 participants who reach their personal reading goal will win a one-hour Jump Pass from Altitude Trampoline Park in Concord, NH.
Teens and Adults
Two $10.00 gift certificates will be raffled off every week to one teen and one adult winner. Gift certificates purchased by the library support local businesses, restaurants and shops. This year, gift certiticates are available from Gibson's Bookstore, The Works Cafe, and Granite State Candy Shoppe. Earn raffle tickets for every book you read!
Grand prize raffle tickets will be earned for every Bingo you complete -- for a total of up to 12 per person, if you fill your entire card. Two grand prizes will be awarded at the end of the summer, one for a qualifying teen and one for a qualifying adult. Each grand prize includes a $25.00 gift certificate to Gibson's Bookstore.
---
Our Sponsors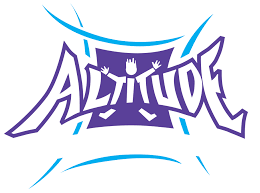 Thank you to our sponsor, Altitude Trampoline Park, for donating prizes to this year's Summer Reading Program. Visit them at the Steeplegate Mall in Concord, NH, or learn more by visiting their website.
---